Solve the puzzle of Autism & ADHD with me
By taking a comprehensive look your child's history, we can work out together how best to treat them.
I help families get their life back
For many parents of a child with an autism or spectrum disorder, life can be stressful, exhausting and overwhelming. It can seem like there's no hope and no end in sight.
I'm here to show you there is. Through careful examination of your child's health, history and environment, I have a number of ways to advise, treat and care for your child.
I offer experienced advice, based on the health, wellbeing, and nutrition for your child
As a qualified and experienced homeopath and naturopath, I see many children each year struggling with neuroatypical disorders.
Through careful analysis, I work with parents to establish what challenges they're facing with their child. These include things like:
Trouble sleeping
Anxiety and difficulty socialising with other children
Digestive disorders, fussy eaters and poor appetite
Distracted focus, hyperactivity
Shut down and express themselves by throwing tantrums
If any of the above are applicable to your child, I can help.
I help parents and kids through a simple, 3-step process
1. A comprehensive initial assessment. I talk with you over the phone about where you're at and what you are dealing with. I send out an evaluation form and arrange a follow-up.
2. Look at how best to align the body by addressing underlying issues.
3. Establish a treatment plan tailored to suit your child's individual needs that will help to alleviate symptoms.
Many parents choose to take a long term approach by starting with my 12 weeks Piecing The Puzzle Program.
I'm committed to improving the lives of children with Autism & ADHD by helping them to thrive and reach their fullest potential.
I also help parent's to have clarity with effective strategies to feel calm in relation to your child's behaviour, and more connected with your child.
I work with families on a supported journey to assist in:
stabilising moods
reduce disruptive behaviour
increase concentration and learning
improve gut issues
resetting sleep patterns
In Australia autism has increased 42 percent in the last 5 years and there has been a 25 fold increase in the last 50 years. Currently a conservative estimate is one in every 70 children has been diagnosed as being on the autism spectrum (ASD) within Australia, 4 in 5 of which are boys.
The latest statistics from the Centre of Disease Control (CDC) is that 1 in 49 children in America has ASD. This is a 15 percent increase from the most recent report two years ago, and the highest prevalence since the CDC began tracking ASD in 2000.
I believe that this dramatic increase is due to a number of factors. Research indicates that the increased toxins in our air, water and soil, as well as in our food, products and medication are significant contributing factors.
Why You Should Get In Touch With Me Right Now
By addressing underlying causes, the symptoms of Autism and ADHD can be reduced or resolved. As a registered homeopath and naturopath I help piece the puzzle together with effective, non-toxic, natural medicine.
Click the link below to book in a consultation on my calendar.
WHAT OUR CLIENTS SAY
Mariann S, Australia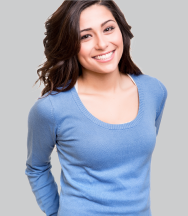 Prior to homeopathic treatment, my son was really struggling to control his emotions. This lead to frequent outbursts, meltdowns and violent and aggressive behavior towards myself, his school friends and his teachers.
Tina provided a remedy for him, after one dose there were no obvious improvements. The second dose however was instant and results were obvious. My son was suddenly co-operative, helpful and began to show empathy towards me and others. He started to leave the teachers side and interact with other children. The anger and hitting has ceased and his sleep and energy levels are much better. Just one visit has made life easier and more enjoyable for both of us.
Koren H, Thailand
Prior to coming to see you at TRIA we had been to a number of child development specialists over a period of 3 or more years. While there was slight improvement in some areas such as muscle control and vision development there was little respite from Jack's inability to focus and concentrate, behave appropriately and incessant hyperactivity.
So to cut a long story short, it is like we have a different child at home. Jack is thriving personally and doing very well at school. His teacher is very happy with his progress and for the first time in his life we have had a very positive school report. Of course we are thrilled with the ways things are going…
Nancy J, Australia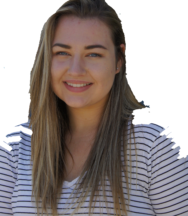 Tina is amazing! My son was continually getting colds and ear infections. Tina helped boost his natural immunity and detox him from antibiotics. I can now say that he hasn't been sick or had any ear infections for the last 5 months. For me as a mum, I'm so glad I had Tina's help and I would strongly recommend her!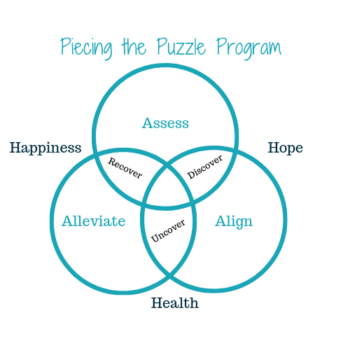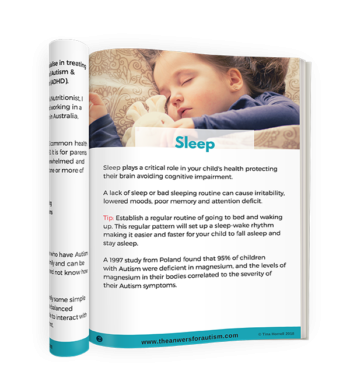 Clients We Have Worked With
Read Our Awesome Blogs
Fresh from the blog
The objectives of the study are: ▪ To collate homeopathic remedy results from children with symptoms of ASD (autism spectrum ... VIEW POST
A Pilot Study of Homeopathic Treatment of Attention Deficit Hyperactivity Disorder in Children and Youth. In the pilot study of 35 ... VIEW POST
One of the main causes of anxiety and stress in this current unprecedented global situation is that our future is unknown, and we can ... VIEW POST