ABOUT
HI, MY NAME IS TINA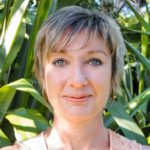 I'm a registered Naturopath, Homeopath & Nutritionist with over 20 years of experience. I was originally drawn to being a health practitioner through a commitment to helping people and a belief in natural healing solutions to regain health and vitality. 
I have spent the past 27 years studying and working in a variety of clinics and health organisations in Australia, England and Asia. These have ranged from having my own successful practice in Melbourne for 10 years, putting wellness programs into 5-star resorts to homeopathic slum clinics in Calcutta.
I started focusing on autism at Tria Integrative Wellness and Medical Institute in Thailand over 10 years ago. There I worked with a team of health practitioners and integrative doctors. It was inspiring seeing the positive changes in patients with neurological conditions, such as autism, using our holistic treatment approach.
I've been passionate about helping children and families ever since. Based in Australia for the last few years I have been consulting around the world using video links.
I created my unique "Piecing the Puzzle" program to empower and educate parents and help children to reach their full potential and thrive.
I work with families on a supported journey to assist in:
Stabilising moods

Reducing disruptive behaviour

Increasing concentration and learning

Improving gut issues

Resetting sleep patterns
I also specialise in homeopathic detoxing of heavy metals and other environmental toxins from the body.
" Tina is a great listener when it comes to getting to know the underlying issues my daughter faces. She is not afraid to research and put resources together to come up with a comprehensive plan for treatment.
She is organized and timely in her responses as well. The first treatment helped my daughter's digestive issues tremendously and we look forward to more improvements in the future "
Lisa S, USA