Services
As an integrative health practitioner my unique program called "Piecing the Puzzle" gives families like you, specialised comprehensive strategies and solutions for your child so they can live a more balanced healthy life.
With your child's behaviour improved and realigned, the whole family can achieve a more peaceful and balanced life.
The health and wellness program incorporates 3 main steps:
1. Assessment
A thorough initial case taking and timeline of medical history and significant events allows me to evaluate and assess potential aggravating or contributing factors and causation. Sometimes one or more functional medicine tests maybe suggested at the assessment stage, such as:
IgG food allergy test
Microbiome test
Hair analysis to check on the body's mineral balance & heavy metal toxicity
2. Alignment
Review any necessary past or present test results
Remove aggravating factors from diet and environment
Restore greater optimal organ function
Detoxify the body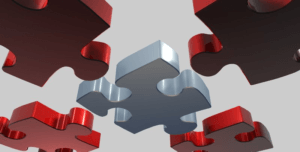 3. Alleviate
Once we have insights into the possible root causes, we can start to integrate successful solutions to reduce or remove the symptoms and restore health.
An individual treatment plan is tailored to suit, depending on the likely underlying condition causes, presenting complaints and general vitality. I usually combine nutritional supplements, homeopathic treatment, education and dietary adjustments to address underlying issues including:
Restore gut bacteria & integrity
Remove heavy metals, toxins, viruses & parasites
Reduce inflammation
Raise the immune system
Rebalance the neurotransmitters and nervous system
Please don't hesitate to book a free strategy call today so we can discuss the needs of you child.