How Do You Effectively Wash Off 80-90% of Toxic Pesticides From Your Fruits & Vegetables?
Washing your fruit and vegetables in a water and baking soda solution is a great way to keep them predominantly free from pesticides.
A study published in the Journal of Agricultural and Food Chemistry 2017 revealed that soaking apples in a bicarbonate of soda and water for 15 minutes can remove 80-90 percent of pesticides, even the ones that had permeated through the skin. Fruit and vegetable peel contain the highest concentration of nutrients, but it also contains the most pesticides.
Just running your fruit and vegetable under tap water is not very effective at removing harmful pesticide. "Washing produce is an easy way to reduce the risk of pesticide exposures," says study author Lili He, a food scientist at the University of Massachusetts, Amherst. "Most pesticides are not stable at an alkaline pH, which breaks down the compounds and helps to wash them away."
The method used in the study:
The researchers used 2 teaspoons of baking soda dissolved in 4 cups water and soaked the apples for 15 minutes followed by a tap water rinse.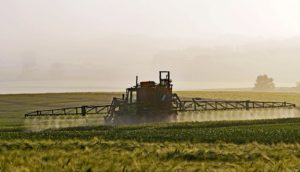 There are numerous studies linking chronic, low-level pesticide exposure to many health issues including hyperactivity in children (ADHD), autism, autoimmune disease, low sperm counts, and cancer; and our environmental toxic load continues to increase annually.
If you can't find or can't afford organic produce, removing the nasties by soaking your fresh produce after the market is a good routine to get into for the health of you and your loved ones.